Any items contact ACT via contact page

BOOKS TO BORROW
We now have available two books for loan to members (two weeks at a time) as  a new service. Books can be collected for loan at ACT monthly meetings. Please email info@actmba.com to check availability.
The first book is "Getting Art There – An Artist's Marketing Manual" by N.A.V.A.
'A comprehensive guide to help artists and craftspeople successfully market their creative practices…'
The Second is "The Code of Practice for the Professional Australian Visual Arts, Craft & Design Sector" by N.A.V.A.
'It provides a set of practical and ethical guidelines for the conduct of business between practitioners and their galleries, agents, retailers, buyers, sponsors, commissioners and the managers of residencies and workshops and competitions, prizes and awards…
A third book "Money for Visual Artists" will be available in the near future.
"What is Blue to you?" CATALOGUE AVAILABLE $2 plus $2 postage and handling.
AVANT GARDEN CATALOGUE  $20 +$2 postage
This full colour 56 page catalogue documents
the story of the ephemeral art project entitled Avant Garden.
Twenty of the artists envolved in the project are featured in
this handsome professional production. To order, send email
to actmba@gmail.com and payment instructions will be forwarded.
POSTCARD SETS $12/set of 6

The Great Toowoomba Postcard Project was launched in 2006 and is now known as The Greater Toowoomba Postcard Project. Each series has resulted in a limited edition of 500 packaged sets of 6 cards in a presentation pack. Each pack is hand numbered.
All cards in the sets are oversized at 120 x 170mm on sturdy card. Price $12 a set.
SERIES #1    The winning artists for 2006 were:
E. Read, F.Blascheck, J. Ashford,
J. Sams, P. Petein, A. Bruce





SERIES #2 – The winners in 2007 were:
Lori Wapstra, Josephine Orchard, Nicki Laws,
James Wright, Christine Brassinton, Jean Cameron



SERIES #3 – The winning artists for 2008 were:
Kaye Marsh, Janet Mayes, Lori Wapstra,
Eeleen Tey, Nicki Laws, Christine Brassington


SERIES #4 – There are now four sets of these postcards available at the Toowoomba Regional Art Gallery shop.
Series Four winners are Jocelyn Girle, Dudley Horn, Pixie Roediger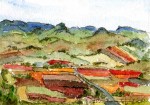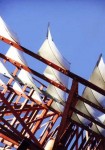 including Lynette Lewis, Emma Thorp and Tamara Smith
CHILDREN'S CARDS – For the first time 6 Children have been given Highly Commended and their cards printed. They received their awards on Main Stage at the Festival Sunday September 18th.
THESE CAN BE PURCHASED INDIVIDUALLY
They are: William Inglis, Alex Khoo, and Keira Rawling
and Sarah Spencer, Jasmin Walsh and Sarah White