Arts Council Toowoomba is a not-for-profit organisation, staffed entirely by volunteers. Meet the members of the current Management Committee elected 2017. 
 PRESIDENT, Maryika Welter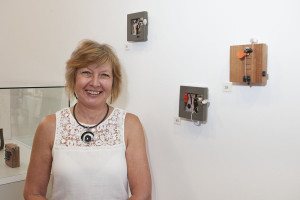 A hands on approach to my arts practice has been very rewarding over my 24 year career as a visual Artist. Community involvement and artist residency's have been my focal points in recent years. Tutoring, concept development and studio practice resulting in international exhibitions support my extensive professional profile and commitment to the ever changing world we live in.
For me, creating artwork is one of the most fulfilling activities any person can undertake. My greatest reward is to be able to share these works and knowledge with many people, locally and worldwide.
TREASURER, Jennifer Wright (Summers)


Jennifer Wright (Summers) BSc, MEdSt, DipVisA brings knowledge from careers in science, education, editing, film and television to Arts Council Toowoomba (ACT). She joined ACT as an Avant Gardener in 2007 and has exhibited widely and produced public art pieces and projects.
Jennifer was elected to the Arts Council Toowoomba committee at the AGM in 2008 and used her experience organising the first national conference of editors to work as part of a creative team. In 2012 she was Awarded Regional Arts Australia's Queensland Arts Volunteer of the Year for her work with Arts Council Toowoomba. Jennifer has delivered many art workshops to people of all ages and abilities.
The work she created for ACT's second members exhibition in 2012 'Impact of colonisation' was selected for the Regional Art Awards Touring exhibition for 2014.  In 2015 she was an Artist in Residence with Scientists Ecosciences Precinct Brisbane. From 2016 she has been working with QIC on the Culture Wall murals.
SECRETARY, Ann Alcock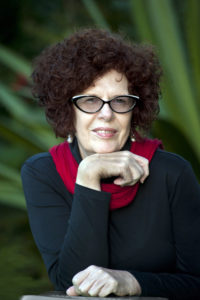 Ann is a Photographer, Feature Writer and a Photo Artist and has qualifications in Arts, Social Science and Photography.  As a documentary photographer and in collaboration with others she has completed six PhotoVoice Projects including Focus on Domestic Violence, Life as it is With Asperger's and One Decade on – African Settlement on the Downs.
The successful book Frocks, Country Halls and Deb Balls was a collaboration with artist and writer Nicki Laws.  Phyll Hobart Haute Couture Designs 1984 – 1995 is a book of photographs of outfits designed by the Toowoomba Designer and undertaken in collaboration with photographer, Julie Ramsay.
In 2015 Ann's website, www.photovoiceaustralia.com.au was selected for permanent archive in the PANDORA Archive ( Preserving and Accessing Networked Documentary Resources of Australia).
Ann is currently working on a range of fabric designs with Nicki Laws.
 GENERAL COMMITTEE MEMBERS
Dr Janet McDonald received her PhD from Arizona State University (Theatre for Young People) in 1999. She served as the Head of the School of Creative Arts at USQ (2008-2013) and is currently an Associate Professor lecturing in Drama and Theatre Studies in the School of Arts and Communication at the University of Southern Queensland (Toowoomba). Her work in enabling young people in the arts was recognised when she was elected Chair of Youth Arts Queensland, the State's peak body for youth arts from 2008-2012. She is co-recipient of the USQ Excellence in Teaching Award (2008) and an Australian Learning and Teaching Council Citation for Outstanding Contribution to Student Learning (2009).  Her research areas are in wellbeing and liminal arts practices in regional areas, which features prominently her in recently published book  Creative Communities: Regional Inclusion in the Arts (Intellect, 2015), co-edited with Dr Robert Mason, Griffith University.
Pearl McGrath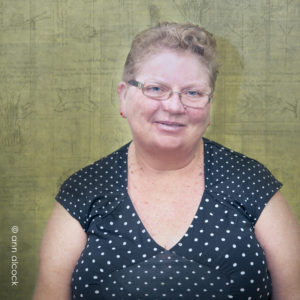 Ngaire Winwood
Ruby Wingrove